Why Professional Pet Treatment?
Being a pet owner doesn't mean you have to live with stains and smells. Clean Green will clean and sanitize your carpets and restore them to their pre-pet condition.
Most pets urinate in the same area, and the urine permeates the fibers of the carpet, carpet pad, and subfloor. Once it dries, the urine hardens to form urine crystals. As the pet continues to urinate in the same area, the smell intensifies. This smell will lessen as the urine dries, but will not go away until it is professionally extracted.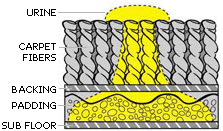 We start with our Pet Treatment Neutralizer. Our product dissolves the urine salts and urine crystals, preparing it for easy removal.
After the Neutralizer is set, we safely clean and extract the urine with our truck mounted steam cleaning system.
We treat the area with a professional grade urine enzyme, which continues to remove bacteria until the odor is completely gone!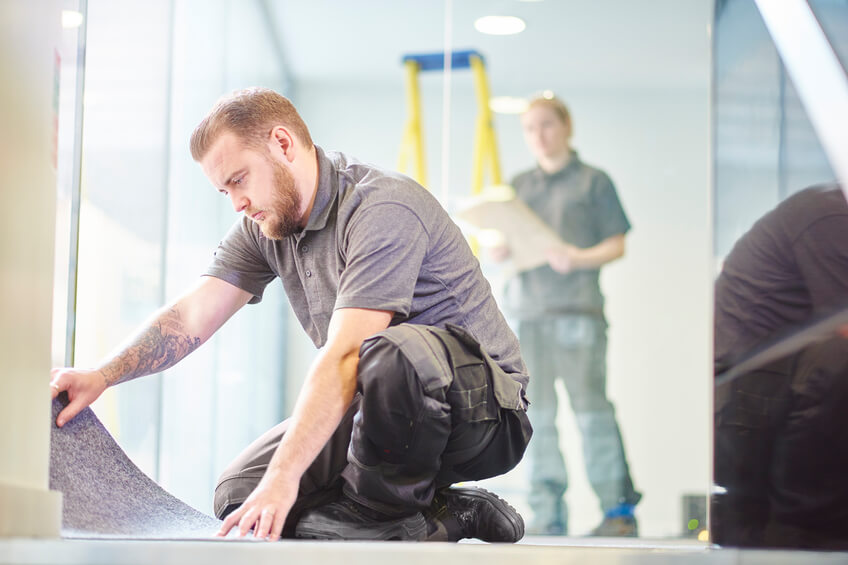 Your Warranty Protection
There are extreme cases where we may need to remove the carpet pad, and further treat the subfloor or other areas. In these circumstances, we will stand behind our warranty by putting any money you have spent towards a Full Pet Treatment, which may include pulling the carpet back and treating the carpet backing, removing & replacing the carpet pad, and treating the subfloor, whether it is concrete or wood.
Contact Us Today to Get Your